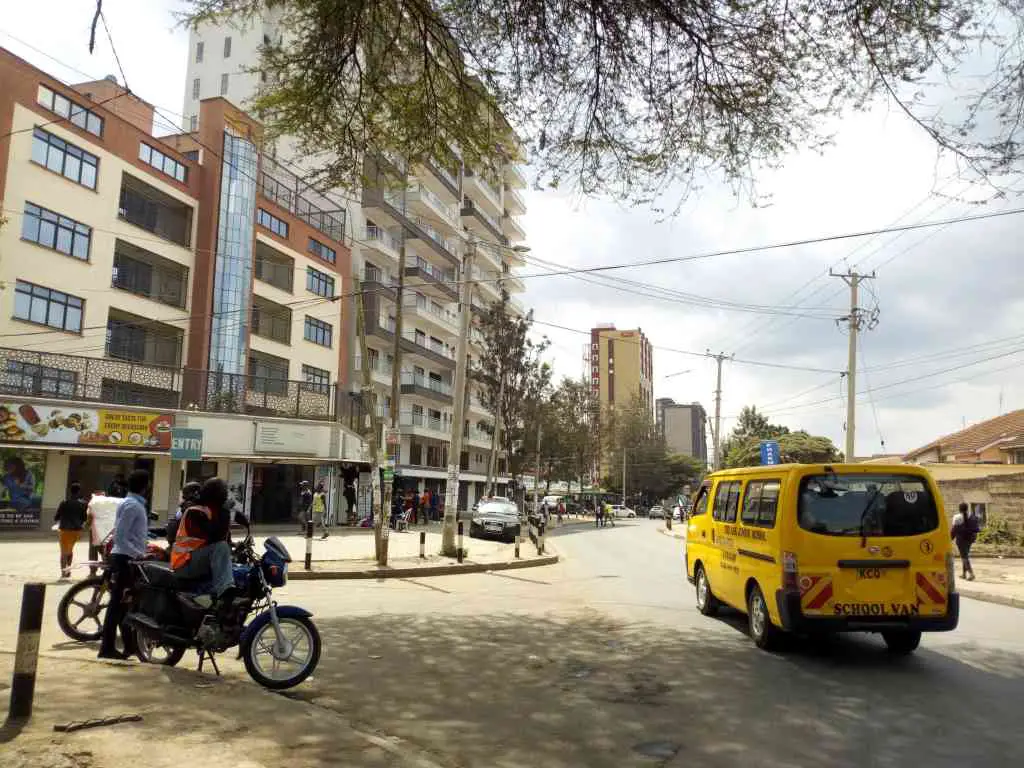 "I'm looking for a cheap house that is close to town."
"Go to Ngara or South B. Fare from South B to town is only 30 bob. And you can even walk. It's not far."
This is a common conversation. But is proximity to town enough to make you relocate to South B? Where do you find affordable houses in South B? How is life in South B, anyway? Is the area secure? What about water availability?
I have the answers.
This is a guide to rental houses in South B.
It's perfect if you don't know where to find affordable houses in South B, and you want to avoid getting scammed by fake agents, who are all over.
If this sounds like you, don't worry. I will show you where to find affordable single rooms, bedsitters, 1 (one), and 2 (two) bedroom houses in South B.
Say, for example, you want a Ksh. 8,000 bedsitter. Use this guide to identify the places that have a bedsitter going for Ksh. 8,000 or less, then go there and see if there is a vacant one. Or send someone to check for you.
Please note, all prices are in Kenya Shillings (Ksh.) per month.
Highlights
I'll show you where to find:
          •Single rooms 6,000 
          •Bedsitters 8,500
          •1 bedroom 12,000
          •2 bedroom 32,000
Is South B a good place to live?
Before we dive in to places where you'll find affordable rental houses, let's take a closer look at South B.
How is life in South B?
The rent you'll pay is one piece of the puzzle.
Daily fare, time spent commuting, food prices, water availability and security are other factors you should consider.
So how is it like living there? This is what to expect when you relocate to South B.
How far is South B from Nairobi?
The distance from Bus station to South B shopping Centre through Uhuru Highway is 4.9 Km.
Where do I board matatu to South B?
The South B matatu stage in Nairobi is located at Bus Station near Afya Centre.
Fare from Nairobi Town to South B
Ksh. 30  during off-peak hours.
Ksh. 50  during rush hour.
Let's do the math. If you commute daily to town in the morning and get back in the evening, this is what your budget will look like.
(50×2) x 5 days = 500
500 x 4 weeks = 2,000
In addition to rent, you'll spend approximately Ksh. 2,000 in fare per month if you decide to live in South B.
Walking as an alternative
Yes, you can walk to town.
It took me 35 minutes to walk from South B shopping Centre to Kenya National Archives.
That's the route through Railways footbridge, Haile Selassie Highway and Moi Avenue.
Water availability
Amazingly, most of the residents here said they have water throughout!
That was 7 out of the 10 people I talked to.
There is a borehole at Hazina with water throughout, though it's salty. But it's free.
There is also water from Nairobi Water that they use to cook and drink.
I found that the ones with water challenges are the ones who reside along the road from Huda Integrated School to Naivas supermarket.
Food prices in South B market
2/10 people I talked to said that food prices in South B are low.
4 said they are average.
The remaining 4 said they were high.
Is South B safe?
This year 2023, there have been 0 cases of insecurity in South B reported in the media.
What about unreported cases?
For the unreported cases, I talked to the residents.
5/10 said there are cases of theft targeting market women. It's important to note that these were respondents at Hazina area bordering Mukuru Kayaba.
They also talked of thieves using motorbikes to snatch phones and get away. I was told these are thieves that come from other areas in Nairobi to commit crimes in South B.
The upper part of South B is safe.
Alright! Let's dive in. 
Places in South B you'll find affordable rental houses
Just like Ngara and Pangani, rental houses in South B are expensive.
The cheap ones are few, and I also noticed one characteristic, especially the strip of houses bordering Kayaba from Huda Integrated School all the way to Naivas—they are tiny!
I think these would mainly suit students and single people.
But they are affordable.
          •Singles 6,000 ; 7,000 ; 7,500
          •Bedsitters 10,000
Rental Houses at Sana Sana
Houses in Sanasana will range from:
          •Bedsitters 13,000 – 20,000
          •1 bedroom 20,000 – 30,000
          •2 bedroom 30,000 – 45,000
Not so affordable.
Rental Houses at Balozi
The cheapest houses you'll find in Balozi are:
          •Bedsitters 13,500
          •1 bedroom 23,000
          •2 bedroom 32,000
Rental Houses at Hazina
This is the place you'll find the cheapest rental houses in South B.
          •Single room 6,000
          •Bedsitters 8,500
          •1 bedroom 12,000
I was told it's even cheaper if you cross the bridge to Kayaba, but security there is not that good.
Rental houses inside estates
Before I wrap this up, there is one more place you'll find affordable houses here in South B — inside the gated estates.
You may get lucky and find a vacant servant quarter.
They're few, and they also have another characteristic: they're shaped differently and are usually not that spacious.
They are not the standard bedsitter you're used to. But, hey, this is Nairobi —Sometimes you have limited choices..
They usually go for between 9,000 to 12,000.
That's it! That's all I got for you in this guide to rental houses in South B. I hope it has been helpful. Send this post to a friend who is searching for a house in South B.