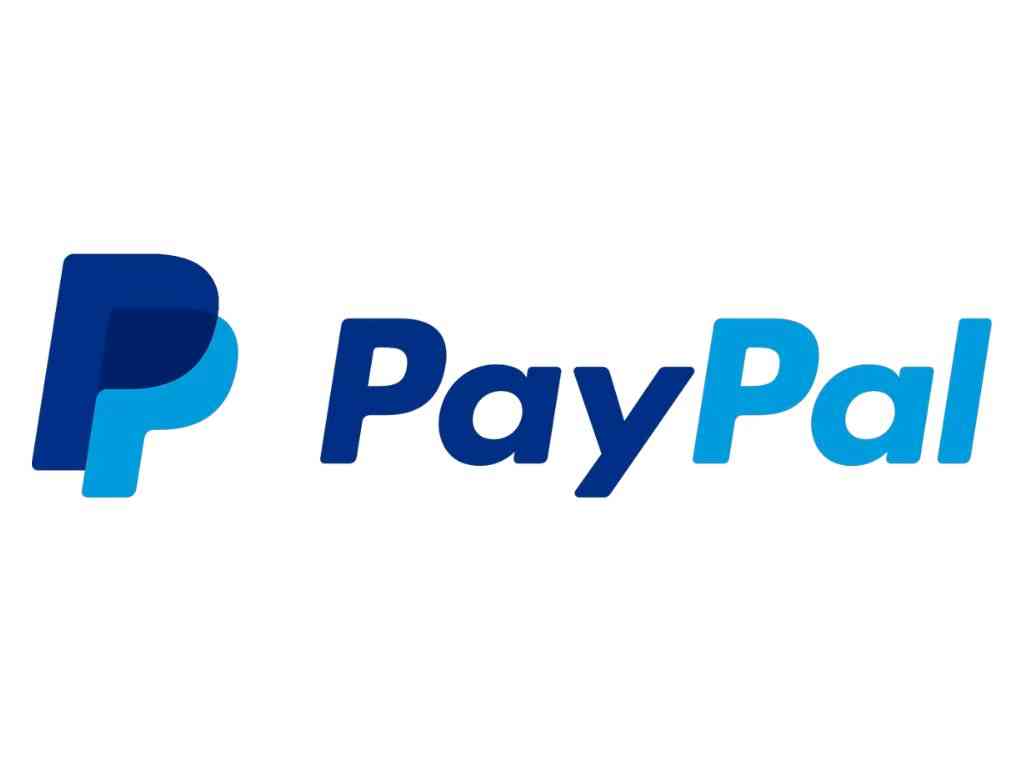 Today, I'll show you one document that you can submit as proof of address in the PayPal verification process for a personal account and get through in just a few minutes!
It's one that I have tried and tested, and it works.
I'll also show you what to do when PayPal tells you that your document is out of date.
What documents can be used to verify address?
First, let's dig a little deeper into why this is a challenge for Kenyans.
For proof of address, PayPal asks for a utility bill, bank or credit card statement, or a government-issued document in your name.
Utility bill means a gas bill, water bill, phone bill, or electricity bill.
The problem
But how many Kenyans receive utility bills in document form?
You're right— very few. Even the electricity bill sent via Posta (I don't know if they send them anymore) will probably be in your parents' name and not yours.
If you have one, well and good. The point is, such bills are not common in Kenya.
What about credit card statement? Again, not a common thing in Kenya.
Hang on, because we're going to explore the remaining options in a bit.
For those new to PayPal, here's what you need to know.
PayPal is an online service that lets you easily send or receive money and pay for online goods and services. It's useful, especially when the person or company you're transacting with is abroad.
After you've made several transactions in your new account, PayPal will invite you to verify your identity. Proof of address is one step in the verification process.
Other steps include uploading your photo and ID, and verifying your credit card.
PayPal doesn't say how much money you'll transact in an account before you're asked to verify your account. It's only important to know that it will be a requirement down the road.
Why PayPal needs to know your address
Proof of address confirms your residence details. It will prove that you are indeed who you claim to be.
This helps curb online fraud and money laundering and ensures every transaction is legal and traceable to a genuine person. Those who have had an account for a while know PayPal takes security very seriously.
The solution
Now, back to the proof of address problem. The solution for Kenyans actually lies with the remaining two options: Bank statement and government-issued document.
So yes, one simpler option is to visit your bank and request your account statement. Confirm that the personal details match what is on your PayPal account before you submit the document, and voila! It's that simple.
But what if you're busy and can't find time to visit the bank? Or you don't feel like visiting the bank? (Picture the long queues). Is there an alternative?
Yes, there is.
Enter: Government-issued document. It's the simplest option and my recommendation to you.
And the best part? You can do this without leaving the comfort of your house.
Let's dive in. Log in to the KRA portal.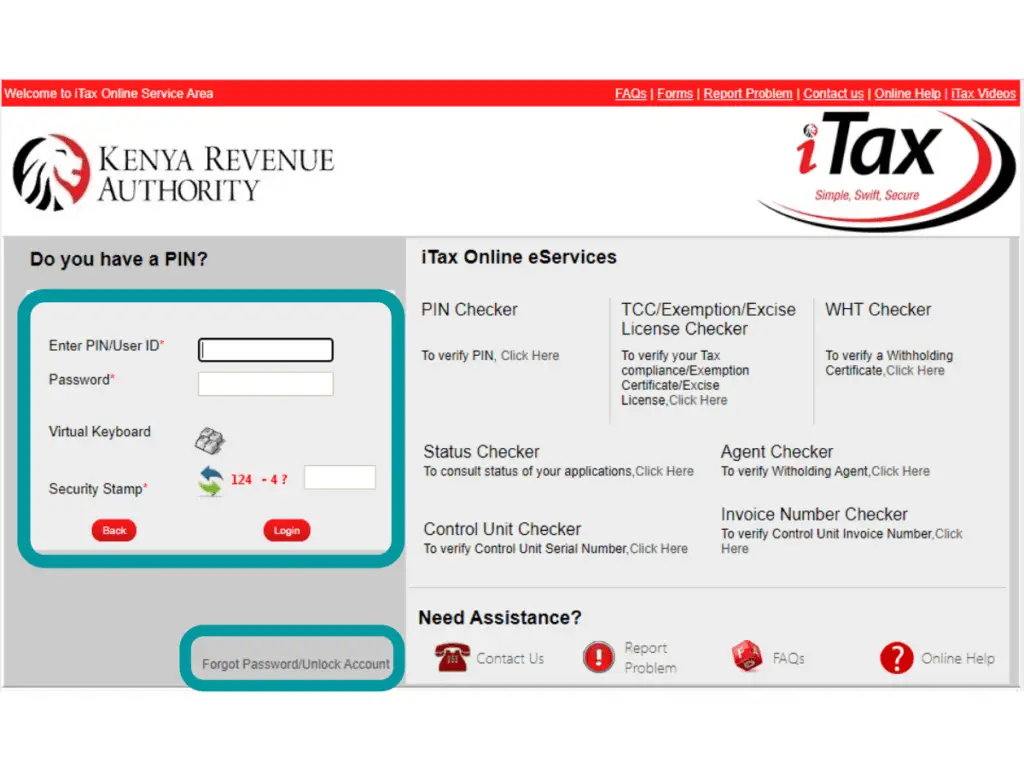 If you've forgotten your password, click on "forgot password" at the bottom of the screen. You will receive an email with a new password, which you'll use to log in with.
You'll then be asked to create a new password. Use that password you've created to log in.
Reprint the KRA PIN certificate
Once you're logged in, click on Registration, then select Reprint PIN Certificate.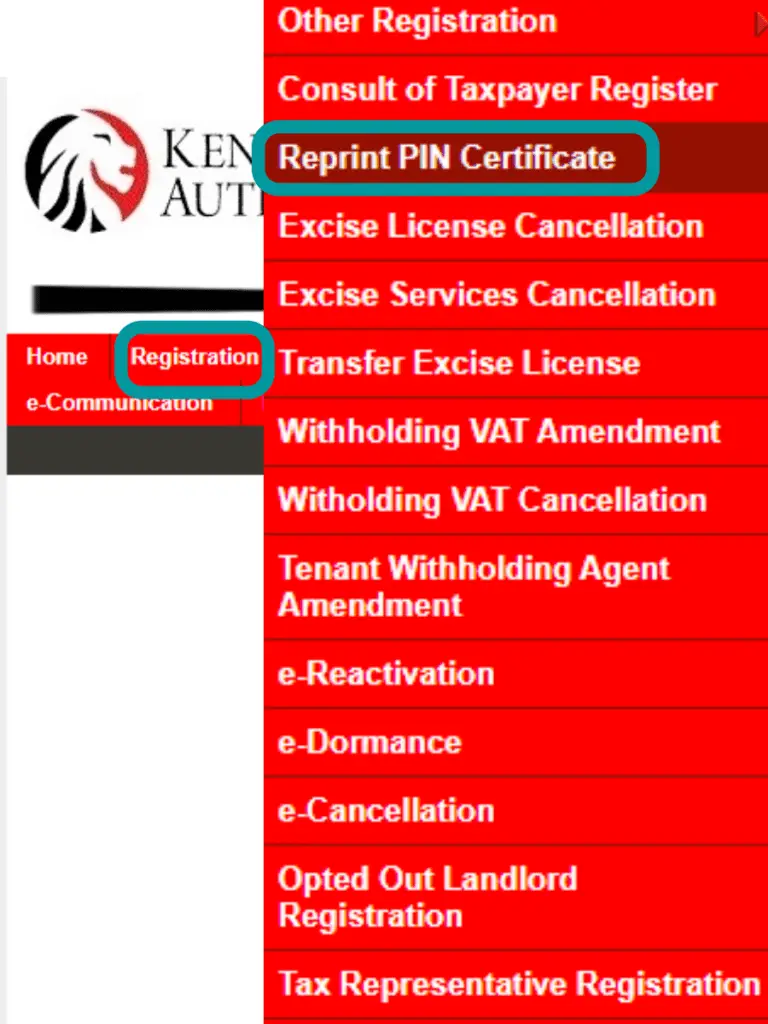 For Applicant Type, select Taxpayer, then click Submit.
You will receive an email with the PIN certificate attached as a document. Alternatively, click where it's written: "Click here to download PIN certificate" to download it directly to your device.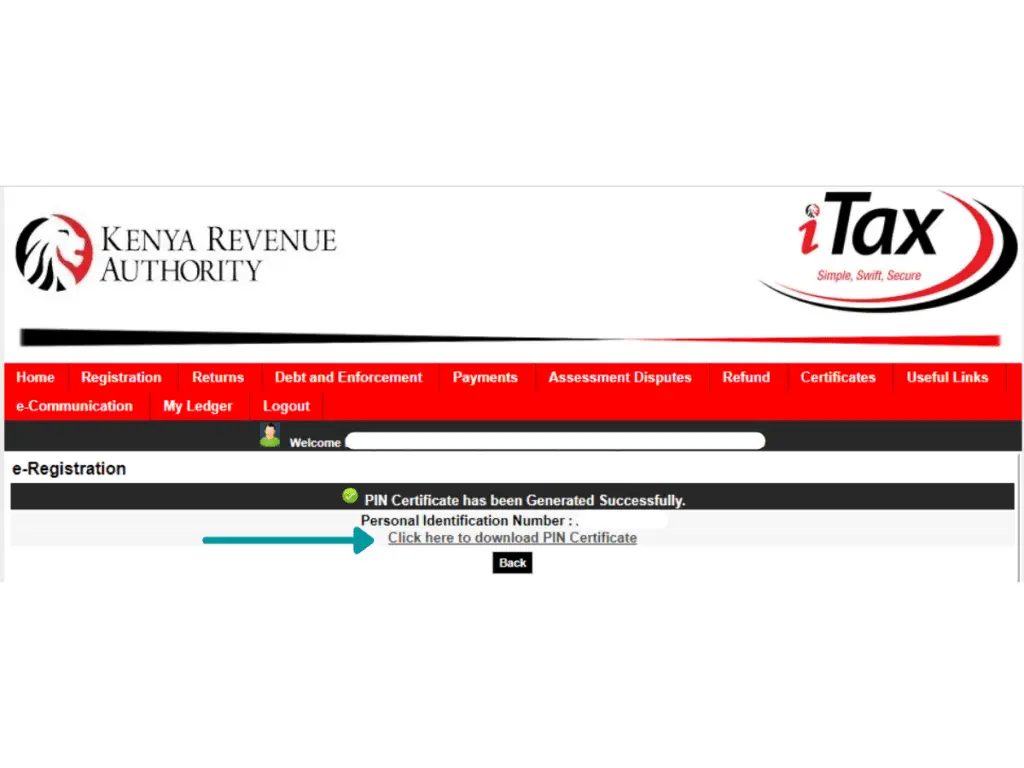 Use that to submit to PayPal as proof of address.
If you decide to use one you had downloaded before, make sure it's not older than 6 months. Otherwise, it'll be rejected.
That happened to me. I submitted one that I had downloaded a few years ago. Do you know those documents that you keep in your email as attachments for future job applications? Yeah, those.
By the way, a better place to store such documents is on Google Drive.
PayPal says "The Document is out of date"
I've had some people tell me that even after downloading, the date on the KRA PIN shows the day they first applied for it and not the day they are downloading it.
In most cases, that date is more than 6 months back and is bound to be rejected by PayPal should you submit it.
So what do you do?
You'll solve this by amending PIN details.
But what if every detail on your document is correct and nothing needs to be changed? 
Then you don't need to update anything. Just follow the steps below and at the end click Submit.
Here's how:
Amend PIN details (if necessary)
IMPORTANT: Before you consider amending details on your KRA account, know that some changes require approval from KRA and may take days to get approved.
It's much easier, therefore, to update the details on your PayPal account to match what is in the KRA account.
But if the details in your KRA account like P.O. Box and Zip code are actually outdated, or you want to solve the date issue, you may update them by clicking Registration, then Amend PIN Details from the pop-up list.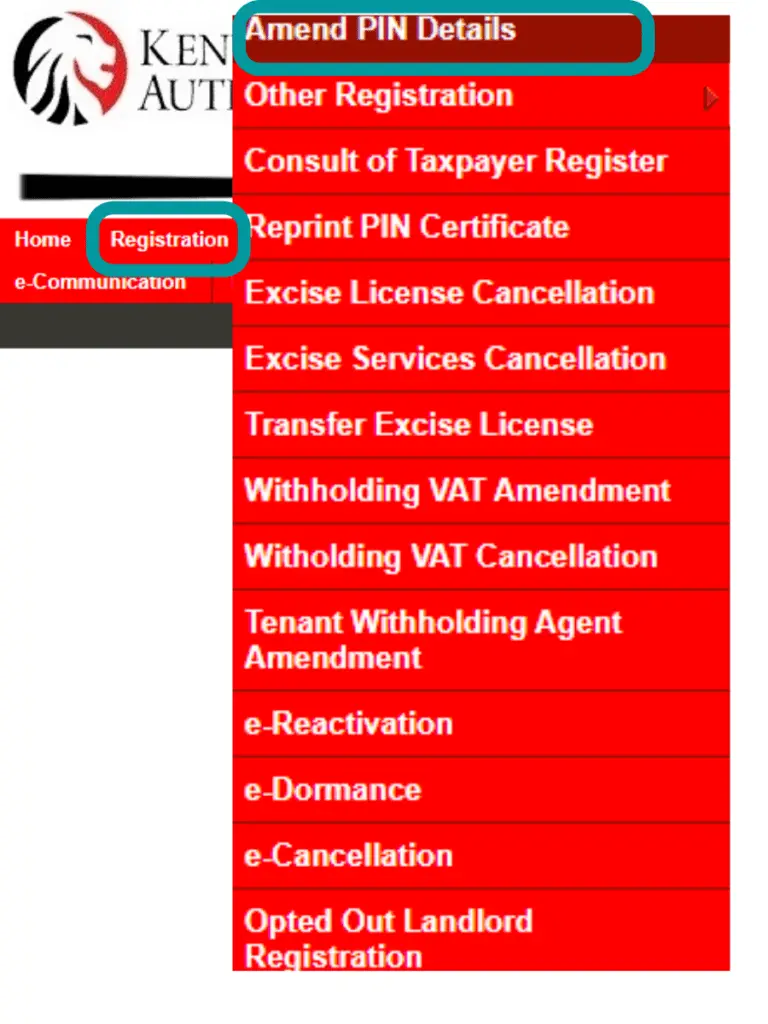 For Mode of Amendment, click on Online Form, then click Next.
It will open to a window like the one below.
Under the Amendment Form tab, tick the PIN and Basic Information boxes. Then click Next.
It'll take you to the Basic Information tab, which will look like the one below.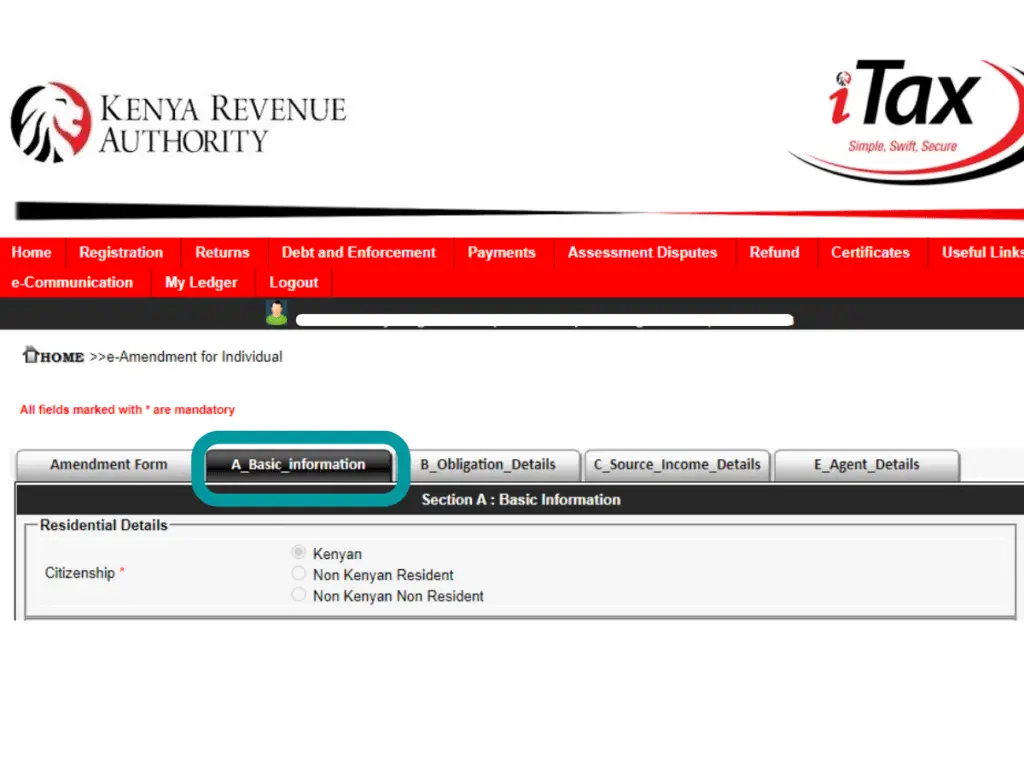 Update the details that are outdated. Remember, if there is nothing to be updated and all looks good, simply click Submit.
Now the date on the document will automatically capture that day's date and you'll have solved the out-of-date issue. 
You will receive an email from KRA approving your changes, and your PIN document as an attachment.
Or, to download it directly to your device, click where it's written "Click here to download PIN Certificate."
Use that to submit to PayPal as your proof of address.
That's it!
Use those steps to reprint your PIN certificate for any other official use, like when opening or activating a dormant bank account, not just for PayPal proof of address.
Can you skip PayPal verification?
Now, this is important.
Can you ignore the verification process and continue to use your account normally?
No, you can't.
It's not an option that you have. Unless you want to give up that account for good.
Listen: Once PayPal invites you to verify your account, please do so promptly.
By then, your account will be temporarily limited, and you can't send or withdraw money. You'll be able to receive money, yes, but it will be put on hold and you can't do anything with it.
Don't worry, PayPal will lift the restrictions once you complete the verification process successfully.
If you ignore this (and subsequent reminder emails), they'll now limit your account permanently.
Just ask around —This is one situation you wouldn't want to be in. Trust me.