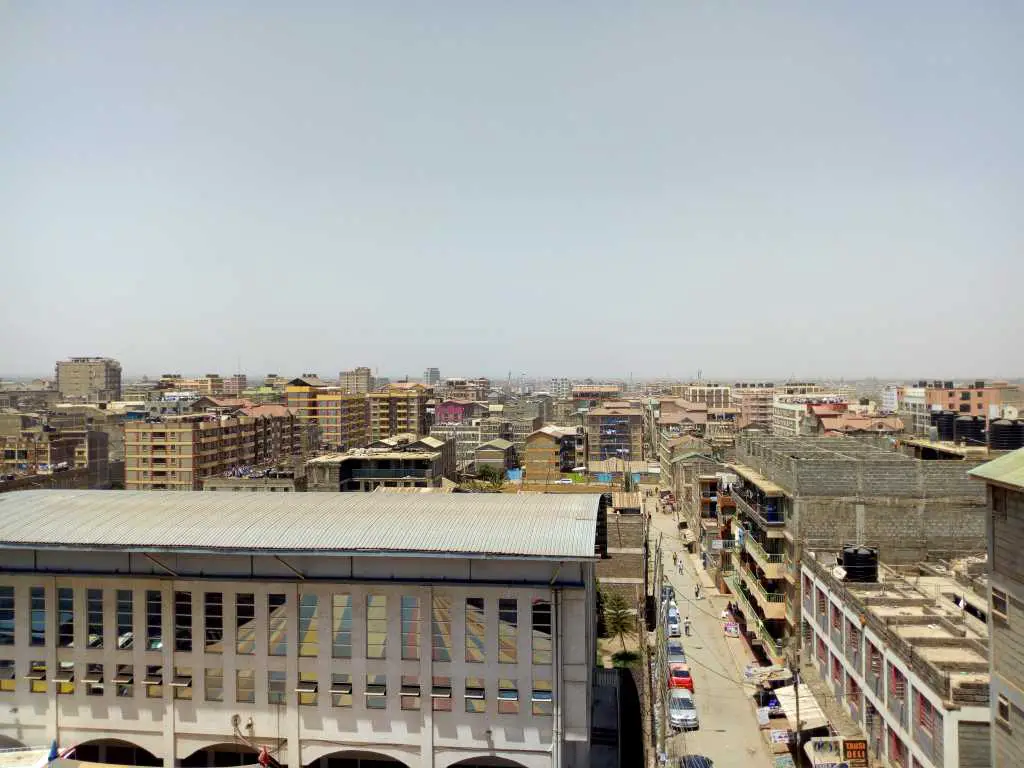 Here is what you need to know before renting a house in Nairobi. Whether you are searching for a single room, double room, 1 (one), 2 (two), or 3 (three) bedroom house in Nairobi, this is for you.
Highlights
▪ How to identify online scammers.
▪ How to quickly find houses within your budget.
▪ What to expect when you go house-hunting.
▪ Questions you should ask the landlord before renting.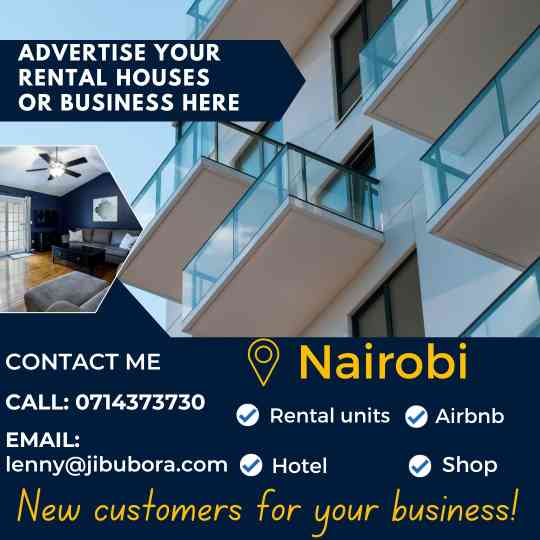 Searching for a house to rent in Nairobi is hectic, no doubt. It's among the top 5 things that will stress your existence in the big city.
By the way, if you're wondering what those 5 things are, lack of money tops them all. 
Anyway, moving on…
Ways to look for a house to rent
When searching for a house, you have 3 options:
1. Search online and call the phone numbers provided.
2. Pay an agent to find you a house.
3. Physically go house hunting yourself.
1. Searching online
The easiest of them all, but also the easiest to get scammed. Of course, there are genuine agents online but a fair share of them are conmen. This is how you will identify a scammer:
🚩They'll use elegant house images with an unusually low price tag. You look at the 2-bedroom house going for 7k a month in a town where they usually go for 16k and you think "Mm-mm. Something's not adding up." When you visit the house (in case you do) you find it is not what they had advertised.
🚩They'll pressure you to pay a deposit because "another person is about to pay for the house".
🚩Once you call them, they'll connect you to the "owner," usually an old man/woman (or a young man/woman masquerading as one). When you ask how much the house goes for, they only say "hiyo imeandikwa hapo."(the price that's written there). Or they'll quote a price different from the one advertised.
🚩They'll insist they are not available for house viewing at that moment, but tell you that you can pay a deposit to book it.
2. Paying an agent
This is another option where you pay an agent to find you a house. Usually, it's Ksh. 1,000, sometimes more depending on the type of house you are looking for.
It's suitable especially if you are busy at work and don't have time to go searching yourself.
It may look like a lot of money to give an agent but I can assure you it's worth it. It takes a lot of time, energy, airtime, et al for them to find you a good house.
When you get to the ground for house-viewing, you will understand the struggle they go through.
3. Physically visiting the place
Then you can physically visit the place if you have the time.
One advantage is that you get to see the actual house and the surroundings.
You also have the chance to deal with the owner or official caretaker, so you're assured your money will land in the right hands.
The best website to find houses for rent in Nairobi
The best website to find rental houses is no doubt JIBUBORA.COM. Before you go house-hunting, start by checking out this page. 
Say, for example, you want to go to Ongata Rongai to search for a Ksh. 8,000 bedsitter. Where do you start?
JibuBora simplifies the process for you. Just browse Rental houses in Ongata Rongai, and look for bedsitters for Ksh. 8,000 or less, then go there and check if there are any available. Or send a friend to check for you.
This way, you save the Ksh. 1,000 you would have paid an agent, you get more variety to choose from and you'll have avoided conmen. Now, that's simplified house-hunting.
The things I've noticed
I've been doing house-hunting in different towns and these are my observations.
Nowadays, house developers prefer putting up 1, 2, or 3-bedroom houses to bedsitters and single rooms. For a good reason: It's more advantageous to rent out a two-bedroom house than 3 single rooms.
The 2 bedroom will earn more money in rent. There are also fewer people on the property, so it's more secure and there is less damage to fittings.
They are also less likely to default on payments (They have a reputation to protect, you know). Generally, there is less headache involved.
It then means you are more likely to struggle to find a single room or bedsitter than a 1, 2, or 3-bedroom house.
And the most of bedsitters and single rooms are usually fully occupied. The ones that are unoccupied are either too expensive or far from town. Or, well, they don't look that nice. 
When is the best time to look for a rental house?
The best time to look for a house is the last week of the month or the first week of the following month. This is the time tenants are vacating houses.
Searching for a house in the middle of the month is frustrating because most of the time, the houses are fully occupied.
Set aside a whole day for house-hunting. And be ready to do a lot of walking that day.
Will rental prices drop?
Unlikely. Instead, they usually go up. It's funny that landlords and landladies in Kenya would rather have a house stay vacant than drop the rent prices. Even during COVID time!
But it's important to note that rent prices are not always fixed. Especially if the property is managed directly by the owner, you can negotiate. Actually, always negotiate. No harm in telling them you can afford 9,000 for a 10,000 house. 
They are unlikely to let go of a potential client because of a Sh. 1,000 difference.
How do I get a cheaper house in Nairobi?
Cheaper houses in an area where equivalents are expensive are mostly older buildings. 
Owners of older buildings may offer lower rent because of the issues with the property. Mostly, it's plumbing problems.
So you either put up with the old building or look for a newer and cheaper one far from town.
MONEY-SAVING TIP: The houses on the ground floor of most buildings are usually cheaper than their equivalents on the upper floors.
Questions you should ask before renting a house
1. Is the property managed by an agent or the owner?
2. How much deposit should you pay? Same as the rent price, half or even none?
3. Will they refund the deposit when you vacate?
4. Are there other charges not included in the rent?
5. Is water available throughout?
What do you need to show to rent a house?
You'll need a copy of your identification card and a passport-size photo.
They may give you a written contract. Read through the fine print before you sign.
Ask for clarification where you don't understand. It'll save you headaches when it's time to vacate.
Living in Nairobi is no fairy tale…
… at least for the majority of Kenyans. Especially when it comes to rental houses. 
Because you have to give up something. It's either you get a cheap house that is too far from CBD, so you use a lot of money in your daily travel; or get one near CBD, but with the rent price over the roof.
Maybe the place is good but with frequent water shortages. Or insecurity. Or bad roads. Or frequent power blackouts (maybe there's a faulty transformer that Kenya Power and Lighting Company (KPLC) has taken ages to replace).
And if it's all good, then it's a posh estate where you'll pay an arm and a leg in rent.
The point is: There is always a tradeoff. Choose your struggle.
Bienvenue à Nairobi.
Welcome to Nairobi.