I saw a comment from a Facebook user saying, "Kama umeshindwa na maisha ya Mwiki wee tu rudi ushago." (If life in Mwiki is hard for you, then just go back to the countryside.)
And I thought "Wow! Then life in Mwiki must be reaaally cheap."
But is it?
I went to find out, and I have the answers.
By the way, here is an opportunity for you to start a small business in neighboring Zimmerman.
Shop for rent in Zimmerman Ksh. 8,000
Shop with backyard parking, carwash, and garage. Call me for more details 0114058420.
Back to my fishing expedition. I went to Hunters, Sunton, then proceeded all the way to the end of town at Mwiki Railway Station. This is what I found out.
How far is Mwiki from Nairobi CBD?
The distance from Imenti House in Nairobi to Mwiki via Thika Road and Mwiki Road is 16.6 km
Where do I board matatu to Mwiki?
The Mwiki matatu stage in Nairobi is located along Tom Mboya Street near Imenti House.
You can also board in downtown Nairobi along Racecourse Road, opposite Nairobi City Council offices.
The bus fares here are cheaper by Ksh. 10-20 compared to what you'll pay at Imenti House.
But again, the walk to downtown is a significant distance.
Fare from Nairobi CBD to Mwiki
Ksh. 40-60 during off-peak hours
Ksh. 80 during rush hour.
Let's do the math. If you commute daily to town in the morning and get back in the evening, this is how your budget will look like:
(80×2) x 5 days = 800
800 x 4 weeks = 3,200
In addition to rent, you'll spend approximately Ksh 3,200 in fare per month if you decide to live in Mwiki.
Traffic jam pain points
The main traffic jam pain points when getting to town are Muthaiga area and Globe roundabout.
Traffic along Mwiki road is well managed by Kasarani traffic police.
Other Fares
Fare from Mwiki to Githurai
Ksh. 50
Fare from Mwiki to Chokaa
Ksh. 40
Fare from Mwiki to Bypass
Ksh. 50
Fare from Mwiki to Benedicta
Ksh. 70
Fare from Mwiki to Utawala
Ksh. 80
Fare from Mwiki to MC
Ksh. 100
Fare from Mwiki to Airways
Ksh. 100
Let's start at Hunters.
Life in Hunters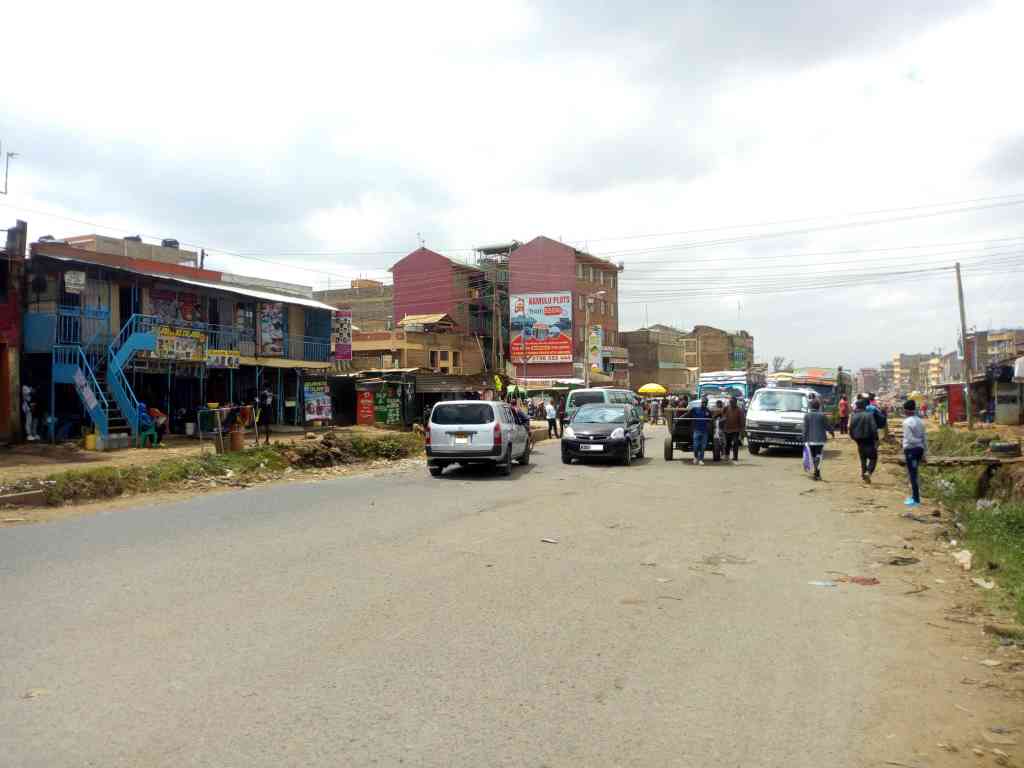 Water availability
No, there is no water problem here at Hunters.
All those I talked to said they had water throughout.
Food prices in Hunters
7/10 said food prices here are average.
3 said they're high.
Verdict: Food here is reasonably priced, though not as cheap as it is in Mwiki.
Is Hunters safe?
All the 10 people I talked to said Hunters is safe. The main road plus the streets/courts that branch from it, all are safe.
These are usually gated streets with a watchman manning them day and night.
The only area they identified as unsafe is the stage area along Mwiki Road, near the dumpsite.
Life in Sunton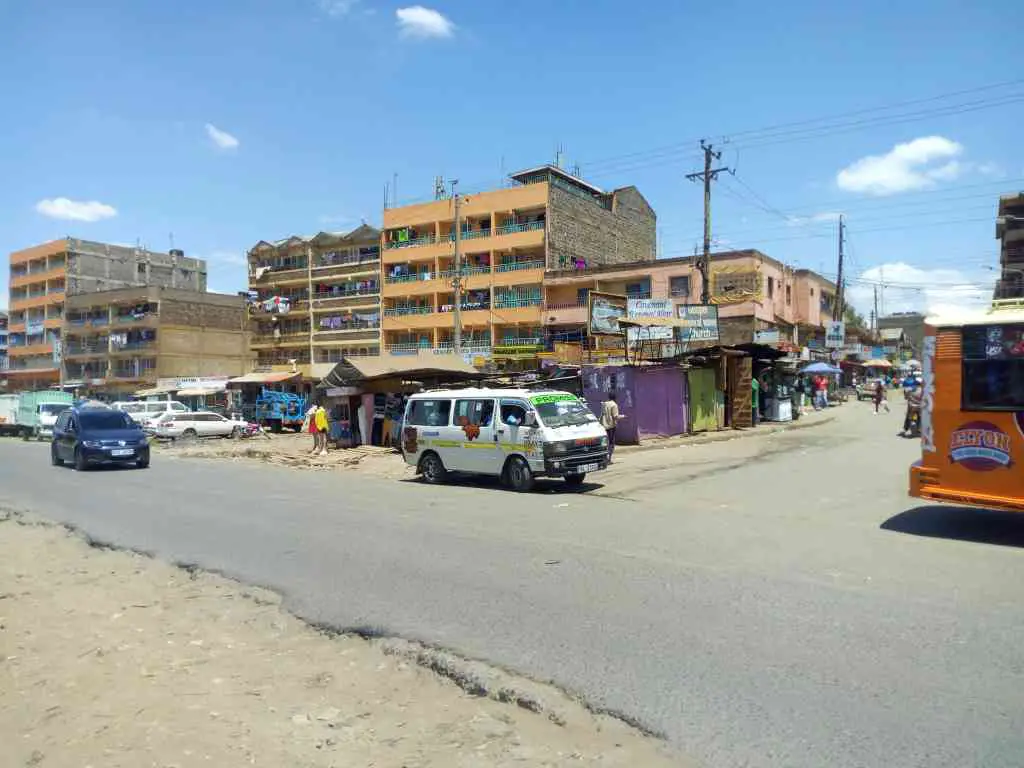 A few meters down the road you get to Sunton.
Water availability
9 out of 10 people I talked to said water is not a problem.
Verdict: You are unlikely to face water challenges here at Sunton
Food prices in Sunton
6/10 said food prices are average.
3 said they're high.
1 said they're low.
Is Sunton safe?
All 10 people I talked to said Sunton is safe, apart from a few isolated cases.
When I asked which part of Sunton is unsafe, they all said, "Nahuko chini." Or, "Ukivuka mto."
Curious, I crossed that small river they talked about. I found out "Nahuko chini" actually has a name, and it's called Chieko (Ciiko).
They all said this place has many cases of theft.
Verdict: Careful with Ciiko area.
And now towards the end of town we get to Mwiki.
Life in Mwiki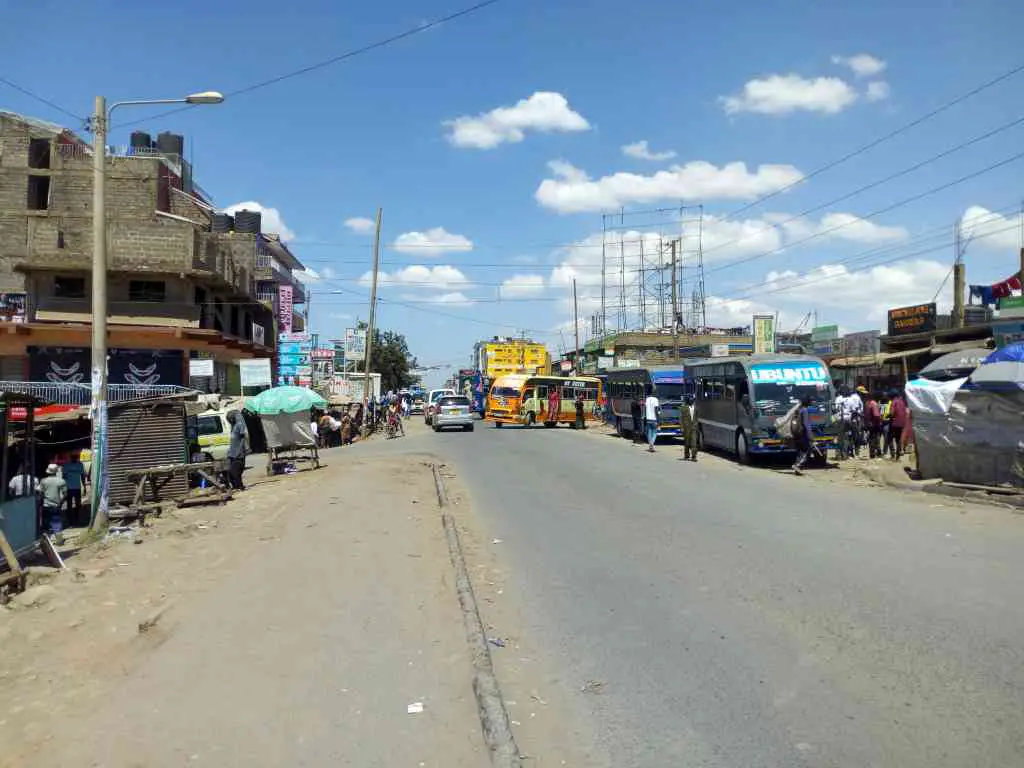 Water availability
10/10 of the people I talked to here said they have no water problem.
Infact, they said it's only a day or two in a week that they don't have water supply.
Food prices in Mwiki
The guy who said life in Mwiki was cheap was right. Here, again, all the 10 people I talked to said market food prices are low. The actually used the words "affordably low."
Is Mwiki safe?
7 out of the 10 people I talked to said Mwiki is safe. They however identified Maisa, ACK road from Street 15 onwards, Dambaki, Red soil road, and the lower part of Catholic road as areas with the highest insecurity..
In 2023, there has been 1 case of insecurity reported in the media, here.
Verdict: The areas near main Mwiki road are secure with only few cases of theft. Insecurity increases as you go to interior areas. Be careful with the above risk areas.
All right! That is what you expect to find when you relocate to Mwiki. Send this to a friend who is looking for a house in Maternity, Hunters, Sunton, or Mwiki.